mikeTunes CD Sale Page!


Blow Out Sale on over stock and legacy items!
Lowest prices of the year!
In the words of Crazy Eddie…These prices are InSane!!!
Sample Music at the
mikeTunes Music Store
and come back here for the best Holiday Sale price!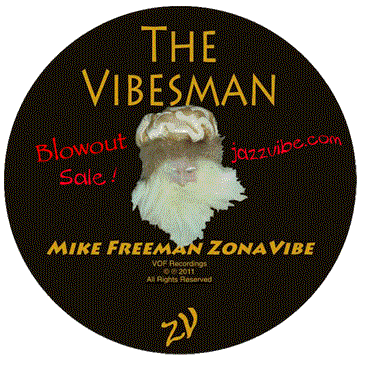 Great sale prices to help stuff the music coffers in support of Mike Freeman's next recording!Plus $3.99 shipping
*Note
- New York State Residents,
Do Not
Make a Purchase from this Web Site! Please make your purchase at one of the many other web sites the CD is available at. CDbaby, iTunes, Amazon etc. Thanks for your help in this regard and sorry for the inconvenience.
Note:
shipping fees outside the US cost as much or more than the CD itself. For shipping costs, please send an email to info at jazzvibe.com with your country and postal code.