BOOK MIKE FREEMAN
"Latin jazz doesn't get any better than this" –Mark Sullivan, Allaboutjazz

With spirited soulful swing Mike Freeman ZonaVibe performs mambo-and salsa-influenced originals creating a distinct brand of jazz-Latin-blues. Based in New York City, from Omaha, NE, Freeman has performed at leading venues in the U.S., Canada, Europe, the Azores, Caribbean, and South America.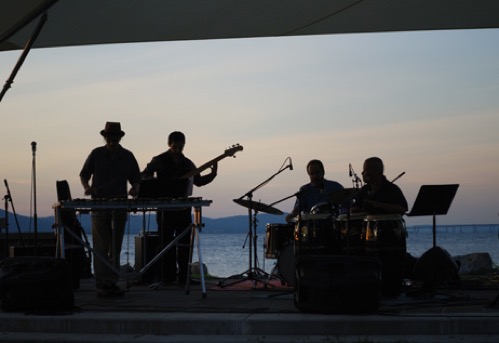 CONTACT:
Mike Freeman - Anne Haas
484 W 43RD ST 12M New York, NY 10036
Mike at Jazzvibe.com Anne at Jazzvibe.com
Mike cell 917-680-0026


Book This Hit Show!

Hell's Kitchen Soul Sauce / Latin Music In Hell's Kitchen
Produced by Mike Freeman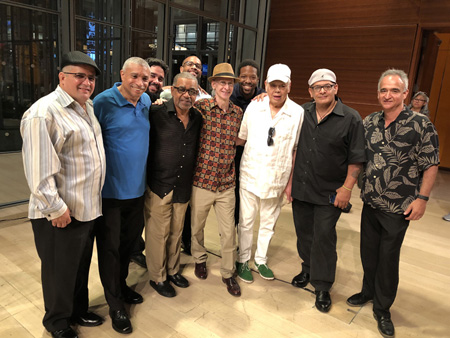 "Great music and a history lesson too!"
"My friends, and I were blown away by your concert tonight!"
"Congratulations on a very well conceived and executed project!"
"That was fantastic!"


Freeman's series of concerts highlighting the bygone era of Latin music record distributors in his Hell's Kitchen neighborhood of Manhattan, the tradition of vibraphone in Latin music, tributes to the music of high profile groups Freeman has been a part of for over two decades, and his own original music born from that tradition.

Book
Mike Freeman ZonaVibe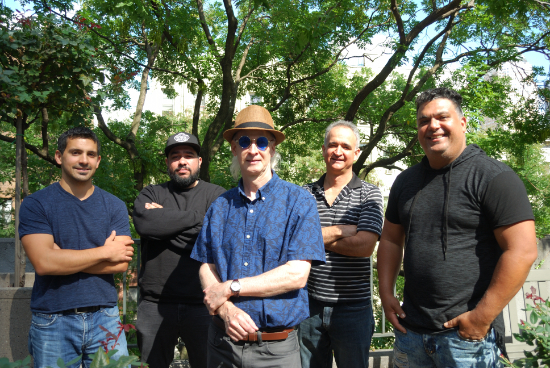 Quintet (or expanded) - Quartet - Trio


Mike Freeman Vibe Caliente - Salsa group

Mike Freeman & Spellbound® - legacy group

Mike Freeman Duo - with piano (Jeff Jenkins pictured)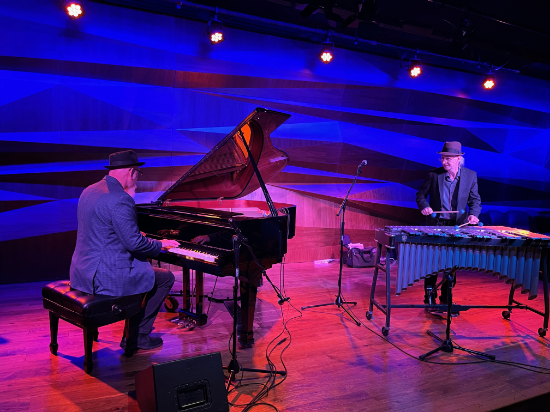 Guest Artist with a local group, faculty ensemble or student ensemble (Big Band charts available)

Clinic/Masterclass/Workshop or Residency
______________________________________________________________________
Book Mike Freeman with Other Projects

Son Boricua Pianoboy Mambo


Metropolitan Jazz Octet - The Bowie Project with Paul Marinaro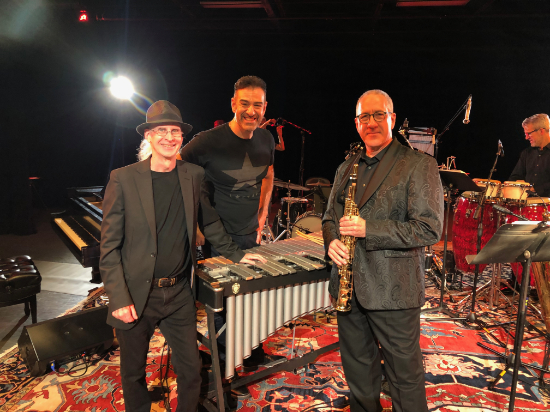 _______________________________________________________________________
Connect with Mike Freeman Social Media at:


Outstanding Musicians who have performed with Mike's groups include
:
Bass:

Ruben Rodriguez, Ian Stewart, Gabriel Vivas, Alex Apolo Ayala, Kip Reed, Ricky Rodriguez, Jerry Madera, Guillermo Edghill, Cucho Martinez, Arie Volnits, Dave Anderson, Rufus Philpot, Bill Miller, Hans Glawischnig, Bill Moring and Marcos Gonzalez
Congas:

Roberto Quintero, Oreste Abrantes, Chembo Corniel, Mauricio Herrera, Papo Pepin, Little Johnny Rivero, Norman Hedman, and Jorge Jimenez
Timbales:

Willie Martinez, Harry Adorno, Ralph Irizarry, Cheo Colon, Lester Liburd
Drums:

Joel Mateo, Willie Martinez, Diego Lopez, Ed Uribe, Karl Latham, Vanderlei Pereira, Peter Grant, Brian Dunn, Rich DeRosa, and Graham Hawthorne
Piano:

J.R. De Jesus, Jeff Jenkins, and Alan Farnham
Guitar:

Dave Stryker, Bruce Saunders, Vic Juris, Jamie Fox, Pete McCann, and Berndt Schoenhart
Saxophone:

Jim Gailloreto, Peter Brainin, Dave Peterson
Flute:

Mauricio Smith Jr.
Trumpet:

Guido Gonzalez, Pete Nater
Trombone:

Joe DeJesus
Voice:

Jose Mangual Jr, Julio Salgado, Aris Martinez



Band Mates who have sadly passed away

:


Ed Uribe, Harry Adorno, Lester Liburd, Norman Hedman, Jorge Jimenez

ZV Project Studio Remote Recording Services include:
Vibraphone, Marimba, and light percussion tracks
Composition / Arranging
Producing
Audio ProTools Mixing - Mastering
Video Editing
Private Teaching