Thanks for stopping by my site! I hope you enjoyed the music.




MIKE FREEMAN

Be sure to sign up for Mike Freeman's email list, it's used sparingly!



Watch
Like1

Like2

Follow

Link

Friend


Visit
If you'd like to support the music and future recordings
you can do so here:

Be sure to check out link's to other cool sites below

Music & Musicians:

Mike endorses Balter Mallets.




Mark Holen Zambomba




ZonaVibe Saxophonist
Jim Gailloreto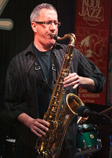 ZonaVibe Guitarist
Bruce Saunders




Percussionist/Singer Jose Mangual Jr.




My neighbor, keyboardist Joseph Diamond (Passed Away Aug. 2008)

Other Cool People And Sites To Check Out:

Environment:
Anne Haas Hell's Kitchen Gardener



Coffee: from Carl's Choice




Comedy: For fun check out The Real Kramer, Kenny Kramer, Home Page
(I knew him before he was famous) Seinfeld fans will love it!